The Department of Family Medicine is moving away from a historic model where residents can select their own international elective sites to one where residents are strongly encouraged to choose from available international electives supported and approved by the Department. While this transition is being made, residents are still welcome to come forward to propose electives of their choosing by completing the International Elective Application Form.
Criteria for a "valid" international elective that is likely to be approved by the Department are listed in the Assessment of Acceptable International Electives Check List.
Residents are encouraged to embark upon the preparation process early and must seek approval from their academic advisor, then from their site director. Once approved, residents must fulfill all the requirements for pre-departure preparation prior to leaving on their elective. Residents are encouraged to start this process at least 3 months prior to their planned elective.
Department of Family Medicine Pre-Departure Preparation Curriculum for Residents Planning Overseas Clinical Rotations
All residents planning overseas clinical experiences (OCE) must participate in pre-departure preparation.  Each resident planning an OCE must have their planned experience approved by the program director.  It is at the program director's discretion to approve or disallow overseas travel.  Once approved, it is the residents' responsibility to contact the chair of the Global Health Working Group to plan their pre-departure preparation.
The purpose of pre-departure preparation is to ensure that residents are ready to go—that they have completed their preparation including safety preparation, that they are thoughtful about the experience upon which they are embarking, and that they will serve as good ambassadors for the department and country.  The purpose of post-return debriefing is to allow residents to critically reflect on their experiences, and to contribute in some form to the ongoing Global Health education and dialogue within the Department of Family Medicine.
All of these steps must be completed for the rotation to be deemed acceptable to the department.
1. 3 months or more prior to departure:  
Have your selected rotation approved by your academic advisor and program director (see review checklist if you are applying for international elective which is not pre-approved, see Global Health website for pre-approved electives).  Review pre-departure documents online and register to book Meetings 1 & 2 with the Global Health director (you must have registered for these meetings at least 2 weeks prior to their date).
Meeting 1 to discuss curriculum (you are not expected to have completed any documents by this time except for rotation approval) – meeting 1 can be held by phone or skype if needed, and serves mainly to ensure that the resident understands the components of PDT.
2. 6 weeks or more prior to departure:
3. 4 weeks or more prior to departure:
Have reviewed ethical case studies, and Guyana report; an elective gone wrong prior to meeting #2 with  the chair of GHWG. 
Meeting 2 to discuss geojournal, safety preparation, ethics of international work. This is a group meeting aimed at ensuring that resident is properly prepared for departure, has completed all safety preparations, and has a developed awareness of potential ethical challenges encountered in overseas clinical work.
4. Upon return:
Schedule Meeting 3.
Complete review checklist of your overseas elective and email to the Global Health Director.
Meeting 3 to debrief and plan post-return follow-up activity. This activity can include presentations at rounds or to other residents, blog posts, advocacy activities related to the country of the elective, or other forms agreed upon by residents and Global Health director
---
Resources:
OCASP link
The ESP link Part 1 and Part 2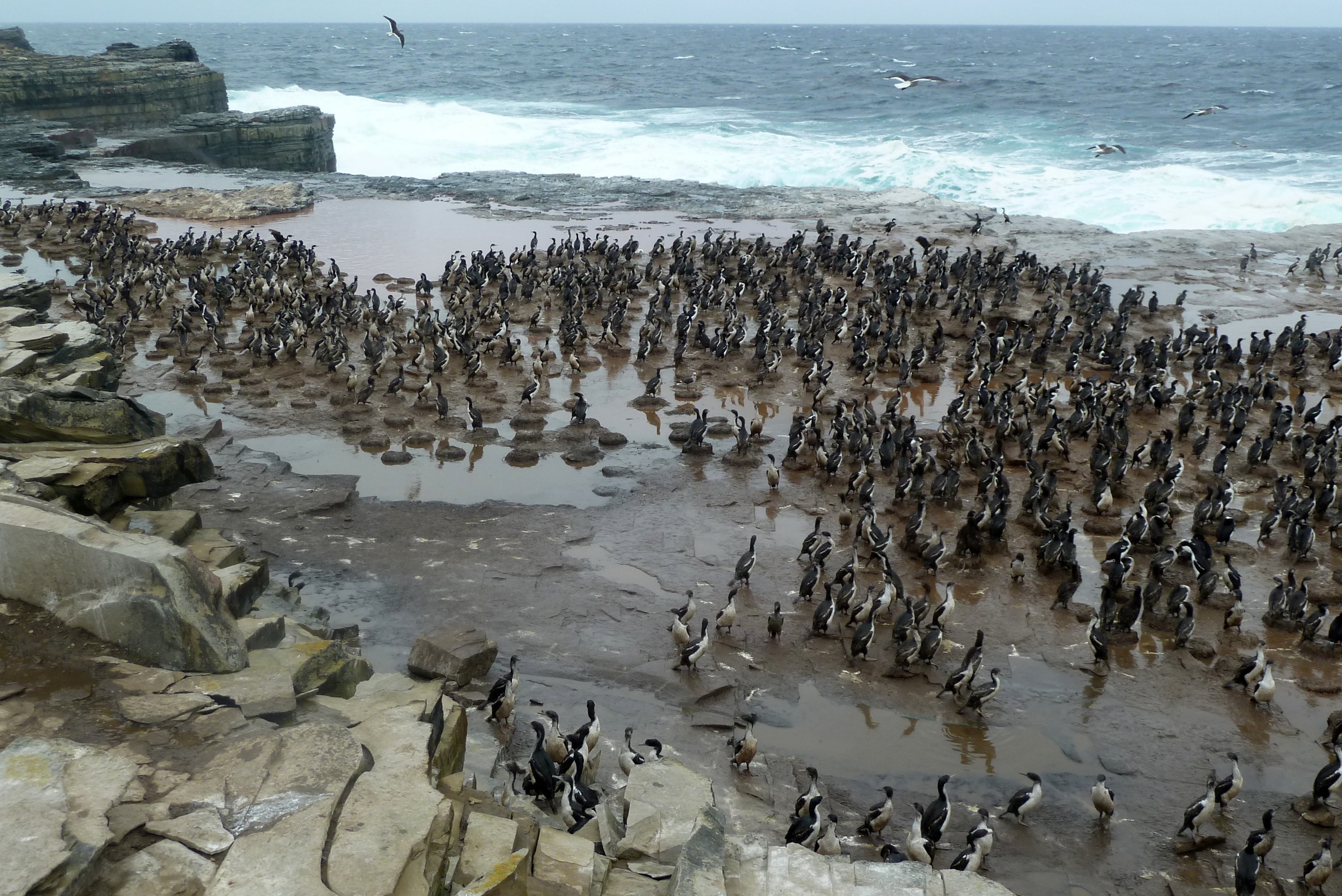 The Falkland Islands is a British Overseas Territory, population of approximately 3000, and while it is an autonomous entity, they are dependent on Britain for most services, including health care. The setting, while in the South Atlantic Ocean, is quite familiar to any Canadian from a small town or northern or coastal environment. The 28-bed King Edward VII Memorial Hospital in the capital town of Stanley provides opportunities for emergency work, including trauma coming from the fishing fleets; OB; newborn care; hospitalist and some OR assisting. They are very lucky to have a full-time general surgeon and anesthetist on site as well as a good laboratory and X-Ray/Ultrasound facility.
Because of the large military base on the southern part of the east island with 2200 personnel and family members, there is a close working relationship between the medical officers providing primary care and the hospital which provides secondary care when needed.
The following opportunities are available:
For PGY3s
The Falkland Islands Scholarship: a fully-funded PGY3 full year designed to provide enhanced skills training (identical to our rural skills year) to one of our residents in return for a one-year return of service, paid at 150,000 Pounds (about CDN$ 300,000 at today's rate). Training would be done mainly in Ontario with opportunity to also spend time in Falklands. The year would include enhanced training in Obstetrics, neonatal care, trauma, hospitalist medicine, plastic surgery and procedures, emergency medicine as well as other relevant electives.
For PGY2s
A 2-month core Rural FM experience, which would be centered in the main town of Stanley at the hospital under the supervision of Dr. Rebecca Edwards, the Chief Medical Officer and other staff GPs as appropriate. This would include clinic work, hospitalist, emergency experience and periodic flying visit "house calls" to other islands in the archipelago. One of the main purposes for a resident to take up this experience would be to assess their interest in applying for the PGY3 scholarship year with return of service.
Residents may apply to do an elective in St. Lucia at St. Judes Hospital. There may or may not be a focus on paediatrics. Please note that there is a substantial paperwork requirement that must be submitted beforehand due to the regulations governed by the St. Lucia Medical Council. All documents must be ready to submit 12 weeks in advance (no exceptions) along with your International Elective Form and Safety Planning Record to the office of the Program Director.
Documentation Requirements:
Notarized copies of first/basic medical qualification
Notarized copy of postgraduate qualification
Copy of current license to practice medicine
Completed and notarized Forms A and B for medical registration
Certificate of good standing from current or most recent registration body
Curriculum vitae
Two reference letters from recent professional colleagues
Police clearance or good conduct certificate
Proficiency in English Language (if applicable for natives of non-English speaking countries)
Two passport-sized photographs
St Lucia is an elective rotation for PGY-2 or PGY-3.
Residents are allocated to New Somerset Hospital or Khayelitsha Hospital. These hospitals have integrated emergency centres that include trauma, medical, pediatric, surgical, gynecological and obstetric patients. Approximately 30% of the patient case mix is trauma. Residents will be expected to perform at a postgraduate level clinically, including initiation of treatment and management of emergency centre patients. The Division has an active research agenda and residents are encouraged to become involved in various research projects during their elective period.
This elective is appropriate for PGY-3 residents.