Dr. Karen Schultz
BSc, MD, CCFP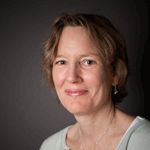 ---
Faculty Bio
 
 
Key Responsibilities:

Associate Dean, Postgraduate Medical Education, School of Medicine. 

 

Education:
BSc (honours): Dalhousie University MD: Queen's University CCFP: Queen's University FCFP
Expertise:
Family Medicine and Medical Education
Research Interests:
Medical Education
Awards and Accomplishments: 
As Program Director: PARO Program of the Year Award in 2012 and 2016, 2015 CAME Certificate of Merit, 2013: Office of Faculty Development Professional Enhancement Recognition Program, Level 3. 2012: Ontario College of Family Physicians Award of Excellence 2010: Best Poster award CAME 2008, 1993: Faculty of Health Sciences Education Award 2008, 2007, 2006, 2005, 2001 Clinical Instructors Award 2001, 1998, 1997: IMG Excellence in Clinical Teaching Recognition 1997: Family Medicine Resident's Appreciation Award.
About me:
Initially from the West coast (West Vancouver and Tsawwassen to be precise), I did my undergrad training on the East Coast (Halifax), medical school training and residency at Queen's and, after a few moves, have settled back in Kingston. I have been active in sports all my life, love to do things with my family, like to travel, really enjoy Family Medicine and working with our FM residents.