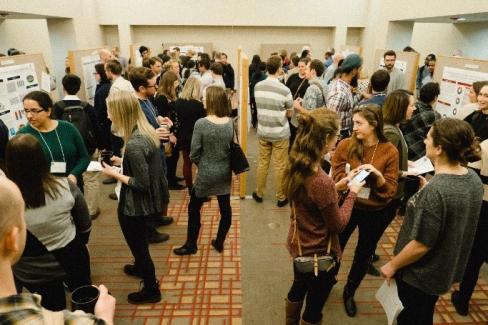 Primary Care Research Day is the CSPC's biggest event of the year. The day brings together Department of Family Medicine faculty members, Queen's Family Health Team staff, residents from all four distributed sites, faculty from across Queen's University, and community healthcare providers. The objectives for the day are to acquire new clinical knowledge to implement into one's practice, comprehend and use research methods, critical appraisals, program evaluations and clinical audits in future scholarly work, and to formulate a model for being a community based researcher.
Primary Care Research Day 2020 welcomed Dr. Kelsey Hegarty, an academic general practitioner from Melbourne Australia.  Dr. Hegarty holds the joint Chair in Family Violence Prevention at the University of Melbourne and the Royal Women's Hospital. She leads a Centre of Research Excellence to promote Safer Families, and she co-chairs the Melbourne Research Alliance to End Violence against Women (MAEVe). Her research includes interventions to prevent violence against women around identification and response to domestic abuse in primary care settings and early engagement with men, women and children.
A total of 201 guests attended the 16th annual Primary Care Research Day.  Postgraduate year-two family medicine residents presented their research as either a poster or oral presentation.  This year there were 19 oral presentations and 42 poster presentations; each were evaluated by two judges.  Projects were assessed based on topic relevance, literature review, methodological rigour, knowledge of topic area and the quality of the presentation.  The four projects chosen as the "Best Academic Research Projects" were:
Drs. Olivia Christie & Laura MacMillan-Jones (PK) "Comprehensive COPD management in primary care: A retrospective chart review"
Dr. Natalie Ouellette (KTI) "Are QFHT Patients accessing their lab results online and are they contacting their physician about them?" 
Dr. Emily Quick (KTI) "More than meets the eye? Gender as a potential influence on perceptions of physician-patient encounters" 
Dr. Christopher Welsh (QBOL) "Primary care patient perception of the Canadian Cannabis Act and changes of behaviours since legalization"