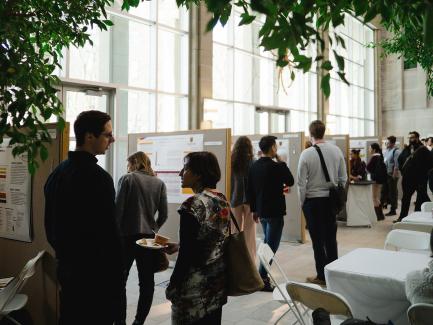 Primary Care Research Day 2022
The Centre for Studies in Primary Care hosted its annual Primary Care Research Day on February 24, 2022. Residents from all four sites presented their outstanding work through 53 posters and 12 oral presentations. Scholarly projects included critical appraisals, original research, and advocacy projects on a wide range of critically important topics including gender and medicine, critical appraisals identifying best practices for managing specific clinical conditions, advocating for marginalized groups, and the impacts of COVID-19 on residency and patient care. Two independent judges assessed each project.
The winners of this year's best overall projects are:
Dr. Christine Poon (QBOL) and Dr. Julie Yu (QBOL): "Exploring Resilience in Individuals Experiencing Homelessness at Mission United"
Dr. Michael Kruse (KTI): "The Effectiveness of an Online Training Program for Sexual and Gender Minority Health in Increasing Ally-ship in Cis-gender, Heterosexual, Front-line paramedics"
Dr. Jennifer McKinney (KTI): "Managing Multimorbidity: Goal-oriented Care at Queen's Family Health Team (QFHT)"
Dr. Annette Wong (KTI): "Gender Disparities in End of Life Care: A Scoping Review"