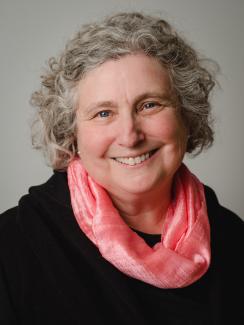 Asking 'so what?', changing the world
The first question I ask about any research idea is "so what?". What difference will the findings make? It is the same metric I apply to ordering tests and investigations on patients, that is, 'if it won't change the patient's wellbeing then don't order it'. My vision as Research Director is not about 'more' but about 'better' – doing only socially responsible research to answer urgent questions and improve patient and population health. And I still do hope, somehow, to change the world!
It is a great temptation to laud the number of grants received and publications of CSPC personnel. More important, I feel, is to suggest we need fewer research studies rather than more. A quick PubMed search enumerates 29,165 RCTs published in the last year. I wonder how many could stand up 'so what' questioning? In a provocative commentary published in 2011, Kessler and Glasgow suggest a ten-year moratorium on efficacy RCTs in health and health services to provide time "for researchers, practitioners, policymakers, and citizens to collaboratively identify and evaluate innovations that have real potential for translation".
Do we in academic medicine contribute to this problem when we count research dollars received rather than impact of research completed? The CSPC is trying to do things differently – to identify unanswered questions that matter rather than thinking up research that fits with a particular funding call, to inspire faculty residents and students to ask questions that pass the 'so what' test, to nurture and support a next generation of scholars and, in particular, to address social inequities that are the strongest determinants of health.
Industry influence and the related problems of over-diagnosis and over-treatment
December 15, 2019
Rather than criticizing yourself for not reading even one of the thousands of research papers published each month, read this paper. It examines undo industry influence and the related problems of over-diagnosis and over-treatment.
Moynihan R, et al: Pathways to independence: towards producing and using trustworthy evidence. BMJ 2019;367 doi: https://doi.org/10.1136/bmj.l6576
"We argue that endemic financial entanglement is distorting the production and use of healthcare evidence, causing harm to individuals and waste for health system."
The commentary is full of evidence of an ongoing and increasing problem – research tainted by commercial interests and regulators', publishers', teachers', and practitioners' 'heads in the sand' attitudes towards this. And, perhaps most important for family physicians, the tainting of guidelines.
"in our view if health systems are to produce and use trustworthy evidence, and tackle the epidemic of medical excess, decision makers at every level must disentangle from those who profit from that excess."
What sets this critique apart from many others I have read over decades is the wealth of solutions the authors present. And, most unusual for a scholarly paper, a link to sign a statement of support. I actually felt like I was able to act rather than just lament.
Learn more about an Inuit approach to cancer care in this article from The Conversation, written by Janet Jull, Assistant Professor, School of Rehabilitation Therapy at Queen's University. Access the article here in The Conversation.
How do you write a great science paper? Learn more in this column found in Nature, written by Van Savage & Pamela Yeh.