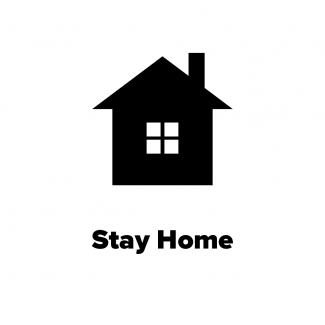 Effective 12:01 a.m. Thursday, April 8, 2021 a province-wide stay-home order is in effect. Only leave home for permitted, essential reasons such as picking up groceries or prescriptions or attending medical appointments. 
Vaccines
Please visit the KFL&A Public Health website for the most current information about COVID-19 vaccination in the Kingston area (who is eligible to book, how to book, etc.).
The Queen's Family Health Team is now vaccinating QFHT patients who are 80 years of age and older with the Moderna vaccine. If you are a QFHT patient who is 80 or older, we will be calling you to determine if you would like to visit our clinic to receive your COVID vaccine. Please do not call our clinic to book your vaccine; we will call you!
Regular Appointments
To adhere to the critical need to practise social distancing, we continue to encourage that patient appointments occur via telephone or through an Ontario Health Network (OTN) video visit, when appropriate. Patients who are returning from outside of Canada must self-isolate for 14 days and monitor for symptoms of COVID-19, so appointments with these patients must take place over the phone or via video. 
Easy- to-follow Instructions for Video Appointments:
QFHT patients participating in OTN video visits can use this simple how-to guide to download the system on your computer or install the app on your device, so you're ready to go at your e-appointment time with us. (Thanks to Stewart Medicine for this valuable resource.)
Or, watch this video that explains the same process. 
After Hours Clinic
During the COVID-19 pandemic, patients needing after-hours care will be required to call us at 343-884-7780 and leave a message as directed. Please note: We are only checking messages on this phone line during after-hours clinic hours: Monday-Thursday: 5 p.m. to 8 p.m. and Saturday from 1 p.m. to 4 p.m.) If you leave a message outside of these hours, these messages will not be heard and will be deleted.) 
After receiving your message during regular after-hours clinic hours, our nursing staff will call you back for further assessment. Based on the nurses' assessment, you will either be asked to visit the clinic at a scheduled time, or a telephone or video appointment with a physician will be scheduled.
If you are calling outside of regular after-hours clinic hours, please call our usual phone number (613- 533-9303) to be connected with the on-call physician. 
If You Visit Our Clinic:
In accordance with a Section 22 order from KFL&A Public Health, all patients who visit our clinic are required to wear a face covering. If you do not have one when you arrive, we will provide you one, and ask that you bring one to your next visit. Read FAQ about face coverings on the KFL&A website here.
When you arrive at the QFHT, you will be asked:  
▪ Have you had any fever in the last 14 days?
▪ Do you have any new cough?
▪ Do you have a sore throat?
▪ Do you have new shortness of breath?
▪ Do you have any new difficulty breathing?"
▪ Do you have any unexplained fatigue or malaise?
▪ Do you have any new nausea or diarrhea?
▪ Do you have any new loss of sense of smell?
▪ Have you had close contact with anyone who has symptoms of a respiratory illness in the past 14 days?
▪ Have your travelled outside of Canada in the last 14 days?
▪ Have you been diagnosed with COVID-19 by a doctor?
▪ Have you had close contact with someone who has been diagnosed with COVID-19?
If you answer yes to any of these questions, a nurse will assess you to determine next steps in your care plan.
Please Note:
* If your child has been sent home from school with COVID-related symptoms, please go to the assessment centre (see below) for testing. 
* We do not provide back-to-work or school notes for patients who have persistent symptoms related to such things as allergies or asthma. 
* Only our patients are permitted inside the clinic. Spouses and others who wish to accompany patients are not permitted. Exceptions are a parent with a child; or a support person for a patient who is frail, has dementia or an intellectual or developmental disability, or requires translation.
COVID-19 Assessment Centre
Kingston's COVID-19 Assessment Centre is located at The Beechgrove Complex, 51 Heakes Lane (just south of the King St. West/Portsmouth Avenue intersection; follow directional signage through Beechgrove grounds to the assessment centre).
Please click here for more information (who should be tested, how to book an appointment, etc.).
Coping with COVID-19 Resources 
Click here for valuable resources on topics including caregiving, entertainment and education, mental health, and work.
For up-to-date information regarding COVID-19, including how to protect yourself, what to do if you're sick after you travel, and how to recognize possible symptoms, please visit:
Ontario Ministry of Health (including Self-Assessment Tool)