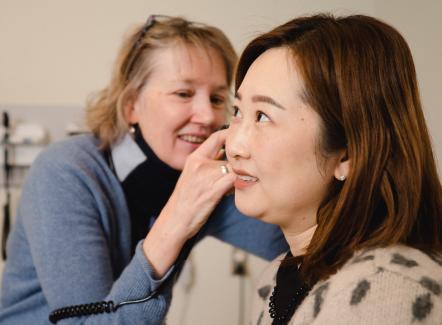 The Queen's Family Health Team (QFHT) made changes July 1, 2018, that may affect where your appointment will be and, if your doctor recently retired, who your doctor will be. 
As we bid farewell to retiring physicians Dr. Ian Casson, Dr. Jane Griffiths, and Dr. Ruth Wilson, we welcomed Dr. Alenia Kysela (for Dr. Casson), Dr. Erin Beattie (for Dr. Griffiths), and Dr. Anthony Train (for Dr. Wilson).   
Also effective July 1, we relocated many of our physicians and nurses within our two clinic buildings – 220 Bagot St. (Family Medicine Centre) and 115 Clarence St. (Haynes Hall). These relocations are designed to promote maximum efficiency and optimal patient care.  
As a valued patient of the Queen's Family Health Team, there will be no interruption in your access to care during this process, and you will continue to have access to all our programs, services, and resources. 
For information regarding appointments after July 1, 2018, please reference QFHT Clinic and Physician Changes.
You may also reference our QFHT Physician Contact List here.
Our After Hours Clinic, at 115 Clarence St., recently moved up to the second floor, but was not affected by these changes. 
Should you have any questions regarding these changes, please call 613-533-9303, Ext. 79550.  
We thank you for your patience during this process.