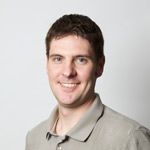 ---
Faculty Bio
Roles:
Staff Physician; Assessment Lead – Belleville Site; Lead physician – Belleville Queen's FHO
Key Responsibilities:
Clinical care including Community Family Practice, Hospitalist Medicine, Emergency Medicine, at Quinte Health Care.
Education:
 Doctor of Medicine from the University of Manitoba; Family Medicine Residency at University
of Manitoba
Expertise:
Care of the elderly – Aided in the development of the Behavioral Support and Transituion Unit (BSTU) at Quinte Health Care and one of three physicians providing care on that unit. Also provides primary care cognitive assessments via the Belleville Queen's Family Health Team
Memory Clinic.

About Me:

Dr. Pincock has worked in Belleville since starting practice in 2011. He has travelled to Kenya and provided medical care as a member of a volunteer medical team in 2018.