Dr. Amrita Roy
BSc Hons, MSc, PhD, MD, CCFP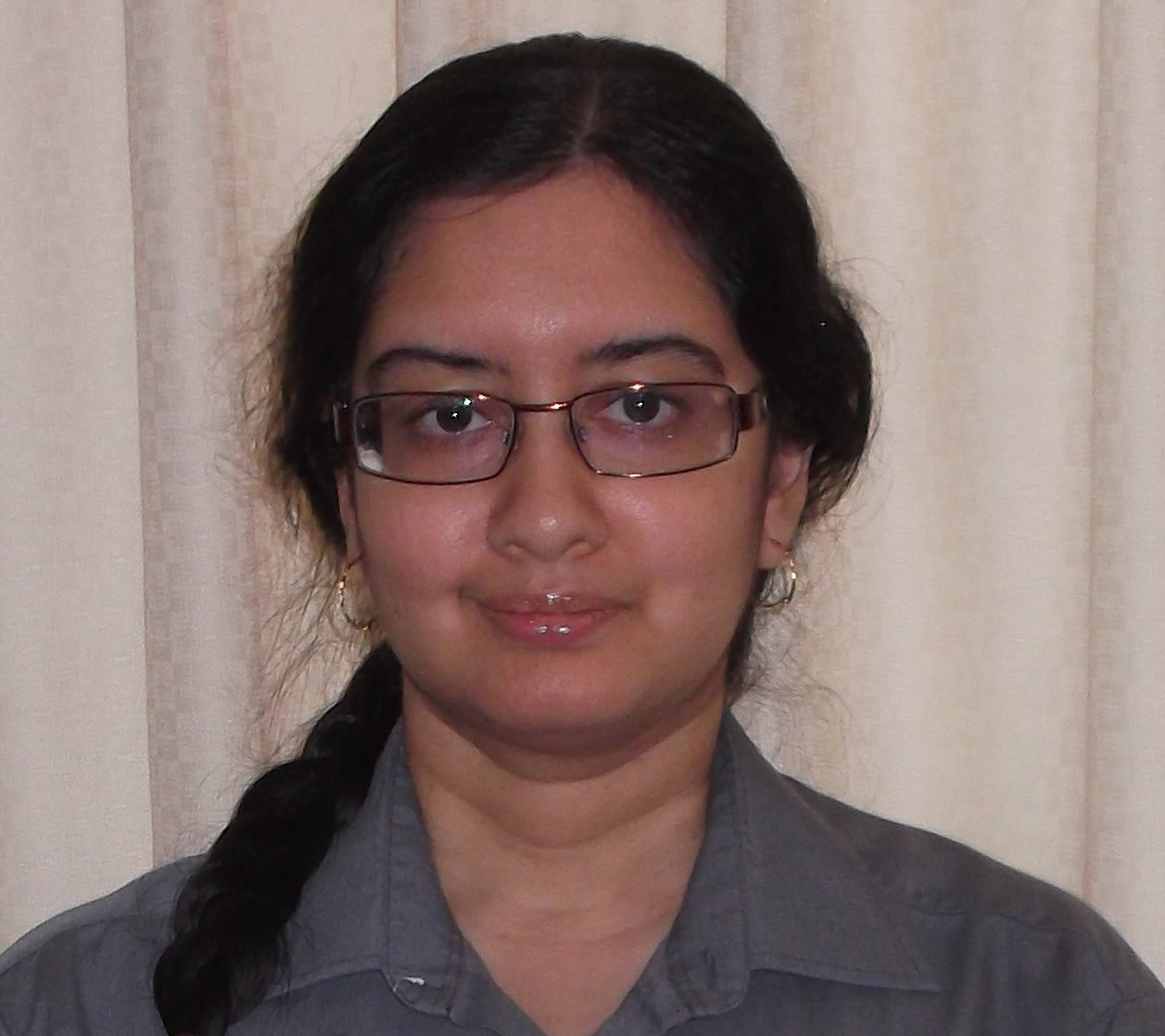 ---
Faculty Bio
Roles:    Staff Physician, supervising and teaching Family Medicine residents, clinical coverage and patient care. Clinician-scientist engaged in teaching and health research along with patient care.
Education:   BSc Honours, University of Guelph (2006); MSc, Epidemiology & Biostatistics, Western University (2008); PhD, Population & Public Health, University of Calgary (2017); MD, Cumming School of Medicine, University of Calgary (2017); Family Medicine Residency, Schulich School of Medicine, Western University (2019).
Expertise:    Family medicine; research methods; Indigenous health; public health; global health
Research Interests:     Indigenous health; women's health; mental health; immigrant and
refugee health; youth health; global health; health promotion; biopsychosocial approaches to
health and medicine; stress, trauma, marginalization and health; social exclusion and structural violence; primary care and medical education
Publications:  List available at:  https://scholar.google.ca/citations?user=tcS-jjMAAAAJ&hl=en
About me:
Dr. Amrita Roy is pleased to join the faculty of Queen's University Department of Family Medicine, and the staff physician group at Queen's Family Health Team, starting July 2019. 
Amrita completed her BSc Honours With Distinction from the University of Guelph (Ontario), with a major in Bio-Medical Science and a minor in French literature. During her undergraduate studies, she was a recipient of the University of Guelph's prestigious Chancellor's Scholarship, among numerous other awards. She then completed her MSc at Western University (London, Ontario) in the Department of Epidemiology & Biostatistics, as a recipient of the Ontario Graduate Scholarship.  She subsequently pursued the Leaders in Medicine joint MD-PhD program of the University of Calgary (Alberta), completing her PhD in Population & Public Health through the Department of Community Health Sciences. She graduated with both MD and PhD degrees in 2017. During her MD and PhD studies, she was the recipient of several prestigious awards and scholarships, including (among others): CIHR Frederick Banting and Charles Best Canada Graduate Scholarship – Doctoral Award from the Canadian Institutes of Health Research (CIHR); Izaak Walton Killam Memorial Scholarship from the Killam Trusts; AIHS MD-PhD Studentship from Alberta Innovates – Health Solutions (formerly Alberta Heritage Foundation for Medical Research);  Scobey Hartley Doctoral Award from the Alberta Centre for Child, Family and Community Research (now PolicyWise for Children & Families); Alberta Award for the Study of Canadian Human Rights and Multiculturalism from the Government of Alberta; Achievers in Medical Science Graduate Scholarships from the University of Calgary; and, the Nat Christie Foundation Medical Entrance Award from the University of Calgary.  Finally, she completed her residency training in Family Medicine from Western University (London, Ontario) in 2019, winning the department's Best Research Project Award.
Amrita's PhD dissertation research took a community-based, multi-methods approach to examining depression during pregnancy in Indigenous women, with both quantitative (epidemiological) and qualitative (constructivist grounded theory) components. She has enduring research interests in Indigenous health, and, more broadly, the health of marginalized populations. Amrita has been involved in numerous academic and community projects related to Indigenous populations, immigrant and refugee populations, women, youth, and global health (including research in West Bengal, India).  Trained in both quantitative and qualitative research methods, she is interested in mixed- and multiple-methods approaches to health research, and in community-based and participatory research approaches.